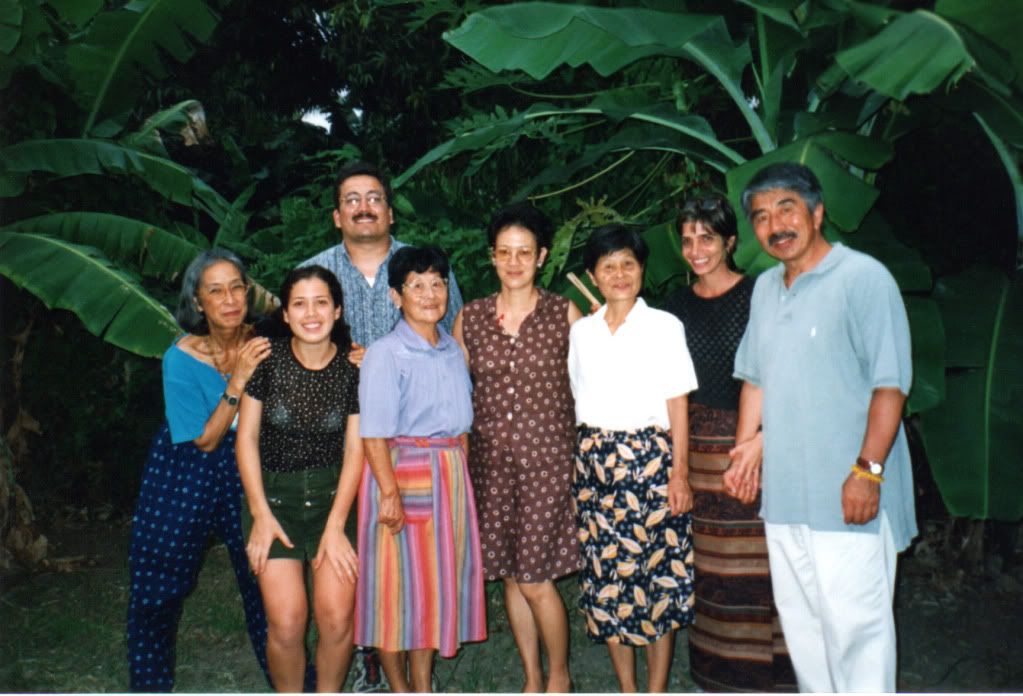 On April 17, 2012, we lost a master healer in our community, Victor Shibata. His heart, so open to "serve the people," failed him. He treated people throughout the Los Angeles community, but he also used his healing powers as a chiropractor, herbalist and acupuncturist and energy healing wherever he traveled, from clinics for the Hopis, to Japan, Nepal, Hawaii and more. In the picture above you can see him treating someone in Cuba, when we went to meet Japanese Cubans.
I first met Victor with Warren Furutani in 1970, when they came to convince members of Asian Americans for Action in New York City, which included Chris Iijima , to come to a JACL convention in Chicago. That historic gathering of activists from East and West Coast was where we all realized we were the Asian American Movement. It was there that Chris and I wrote our first song. Victor's adventurist spirit also started the Manzanar Pilgimage and the Yellow Brotherhood. He was a brother that was always at the forefront. He went on to put his philosophy of 'serve the people' into his chiropractic practice and never stopped learning.
This little pain I have in my neck is a reminder of how much I miss him. His elbow in my back and the crack of my neck was his tough love, but it worked! So many will miss your touch, Victor. Warren just told me, "The world was a better place with him in it." I think there's still a part of Victor here with all of us.